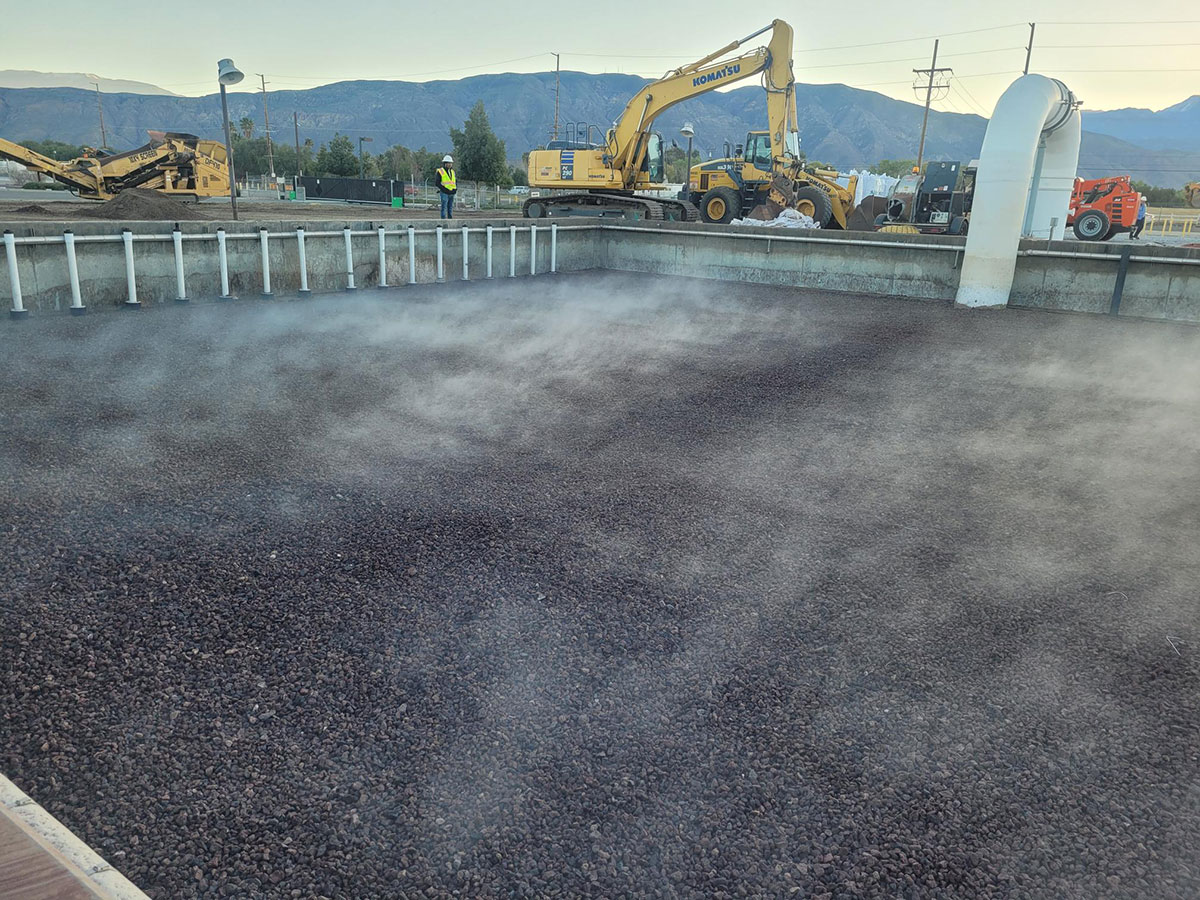 Airflow Testing
A smoke test is a simple and inexpensive way to determine whether airflow is distributed uniformly throughout the biofilter cells. GES Biotek introduces the smoke candles to the off-gas airflow at strategic access points around the filter media. Tracking the path of the smoke through the media will reveal the presence of clogging, media compaction and structural failure. This test can also be used to check for leaky pipes or seals.
Personnel and Procedures
Qualified personnel will perform and oversee the smoke testing procedure every step of the way. Here are the procedures in short.
Introduce smoke candles at the negative pressure side of

the fans

Verify airflow leading to the media bed is

properly balanced

Visually assess airflow distribution throughout

biofilter beds

Record a video of the smoke test for a

detailed review

Note areas of low flow for a

follow-up inspection
Contact us now to learn more about how our Smoke Testing services can benefit your project.