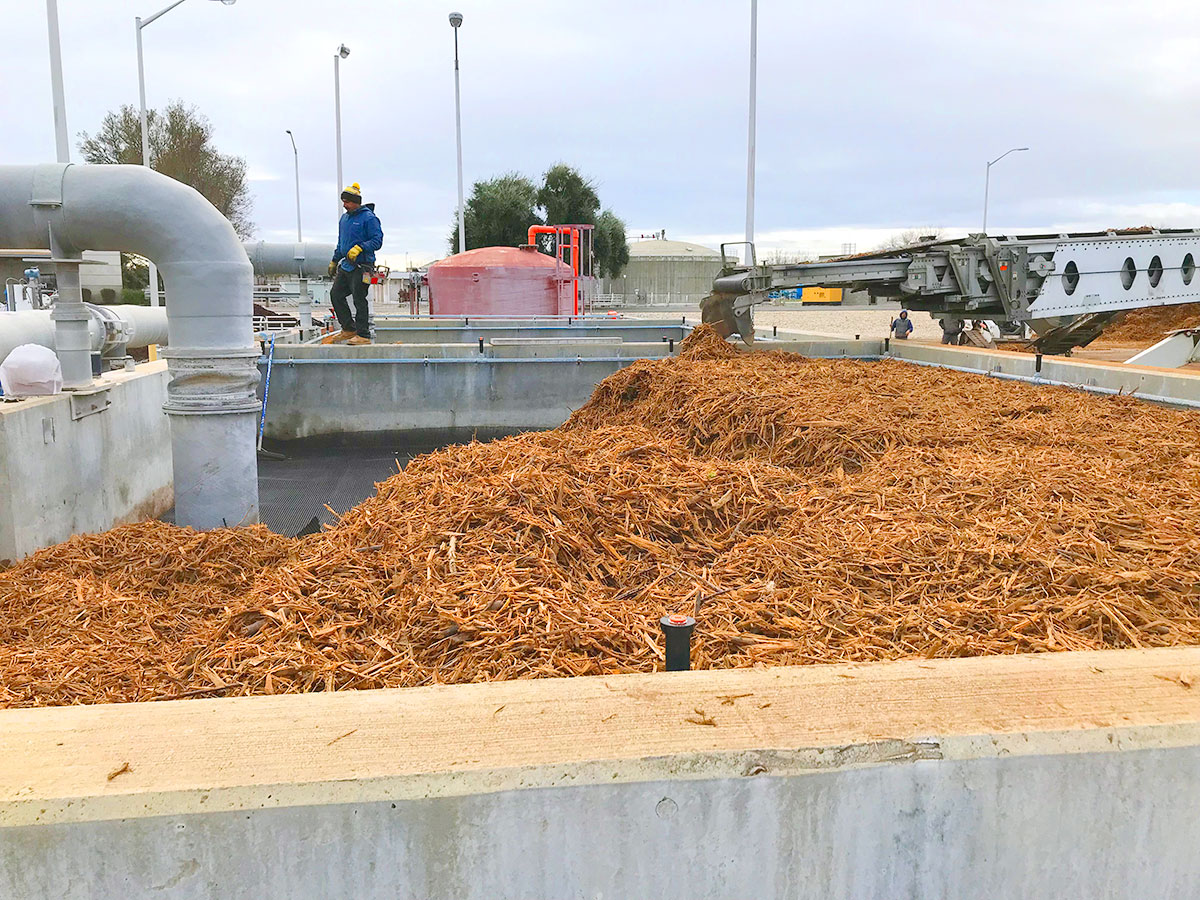 Project in Brief
Project Name:

Biofilter Media Replacement

Location:

Chico, CA

Installation Date:

February 2023

Source of Problems:

Media Beds

System Type:

biofilter

Media Type:

Fiber-Max™, Crater-Max®

H2S Removal Efficiency:

>99%
The Situation
Initial inspection of the two overgrown biofilters revealed that the old wood media had degraded into a fine compost dirt material. The wood material had compacted significantly from its initial fill height and had infiltrated the rock base. Redwood access boards were rotted out and not sealed against the bottom concrete. Exhaust lines had become clogged with the compacted material, causing air and liquid to bubble out the bottom of the access gates at the front of each biofilter.
The Solution
Both layers of biofilter media as well as the intervening barrier screen were removed and discarded. Air discharge piping was removed and replaced with new pipe headers. Redwood access boards also were removed and replaced. Four air pressure gauges and the control switch for biofilter #1 were non-functional and needed to be replaced.
The media beds were filled with corrosion-resistant Crater-Max® media to the top of the 4-inch perforated underdrain pipe header. The Crater-Max® layer was covered with a Tri-Planar Geonet Barrier plastic screen. The remaining 3' 6" of the beds were then filled with Fiber-Max™ biofilter media. Sprinkler heads were cleaned and adjusted to provide proper coverage.
After installation, smoke testing verified uniform airflow throughout the biofilter. Functional and performance testing confirmed proper overall functioning of the systems.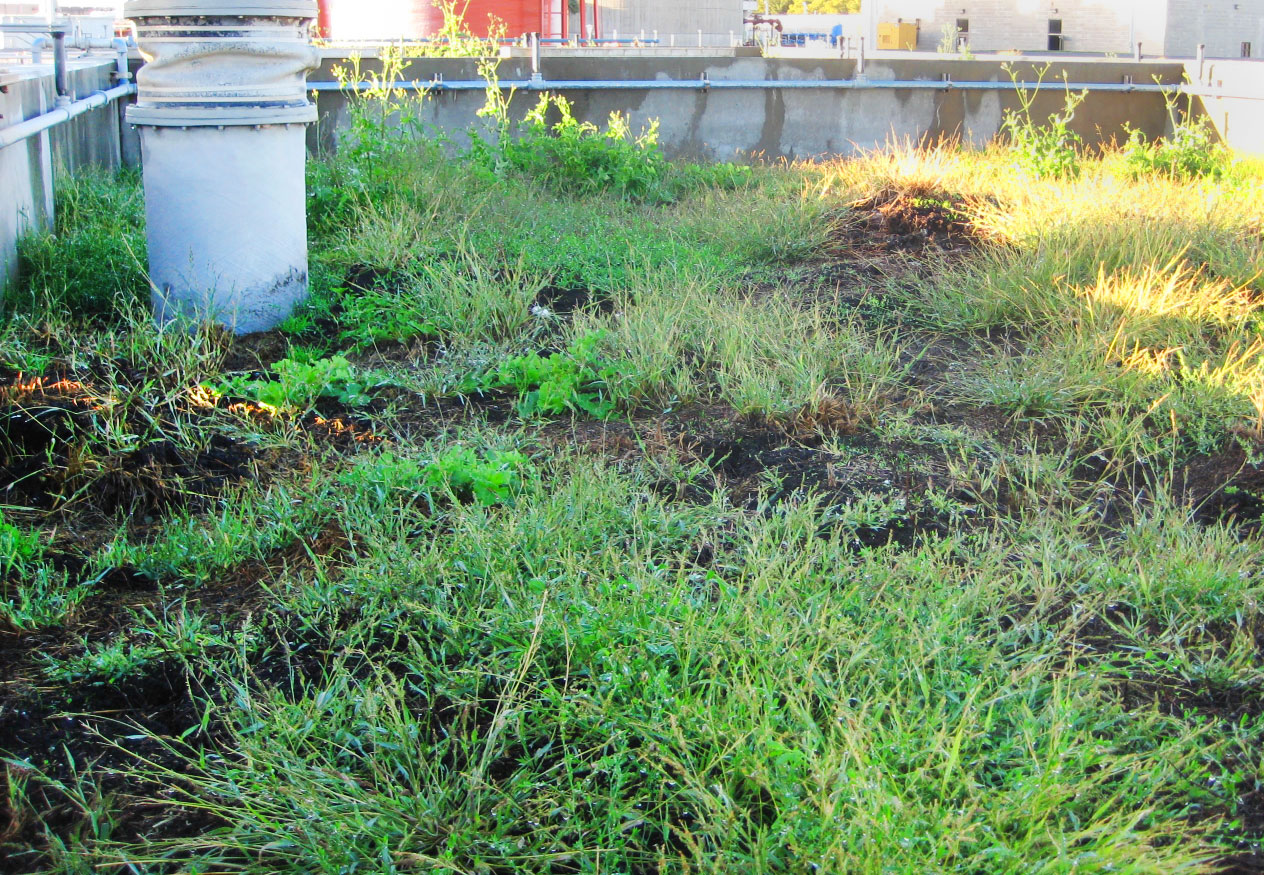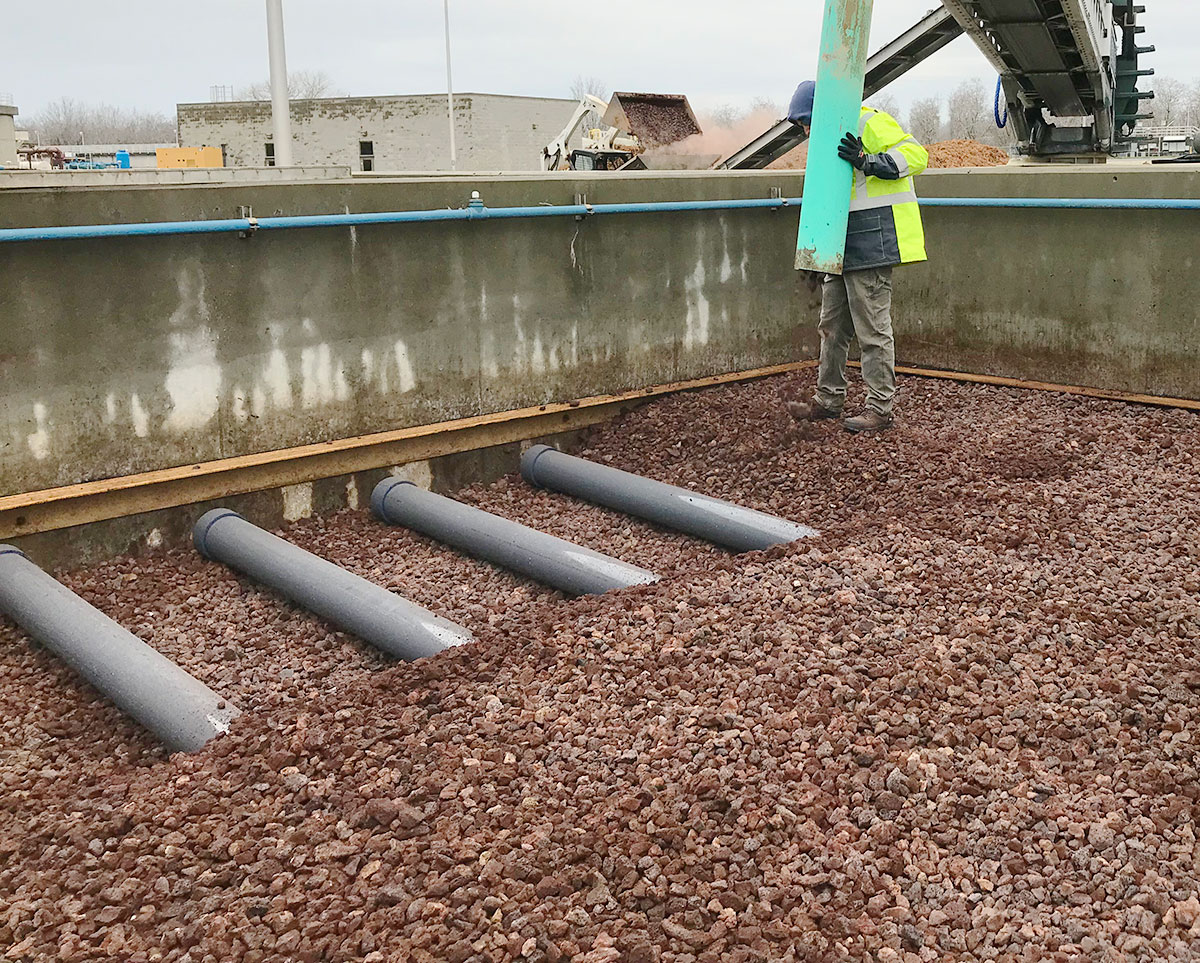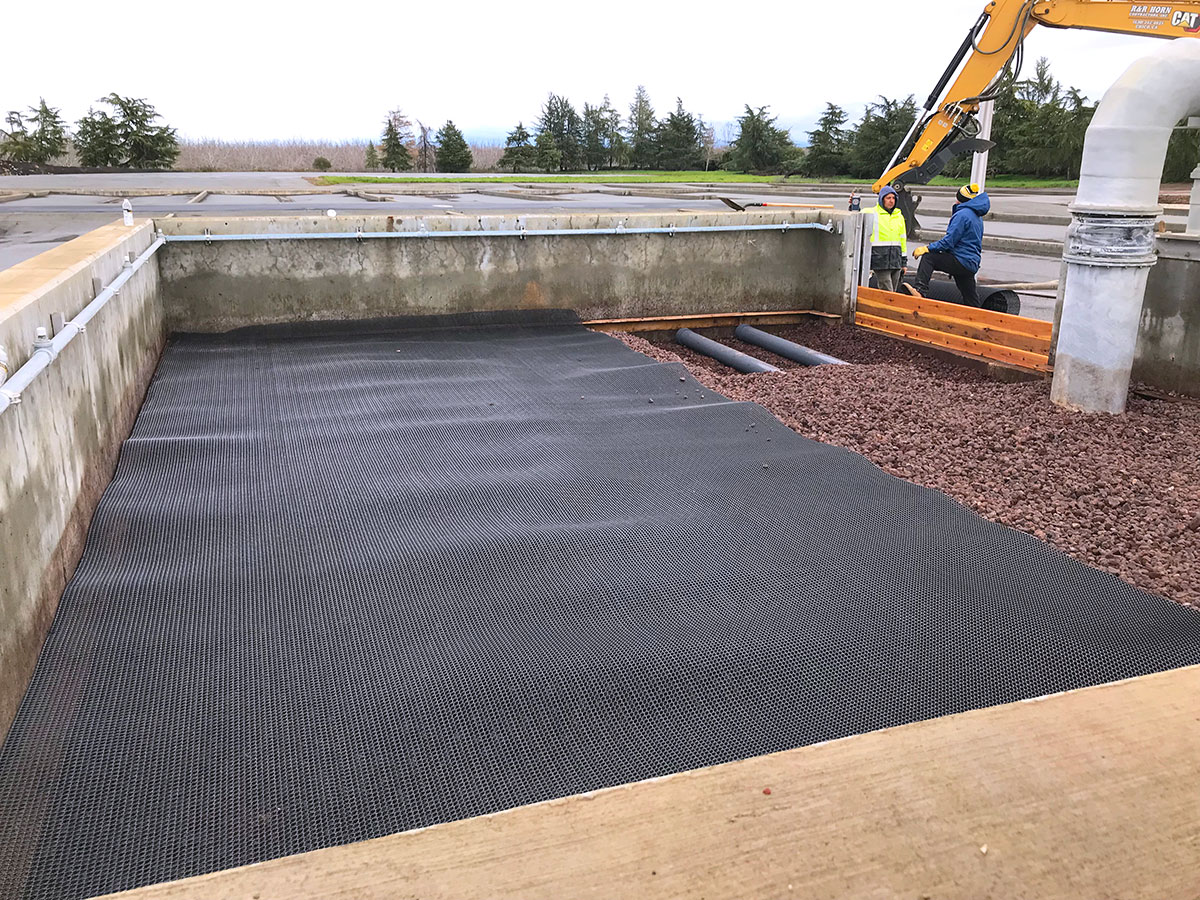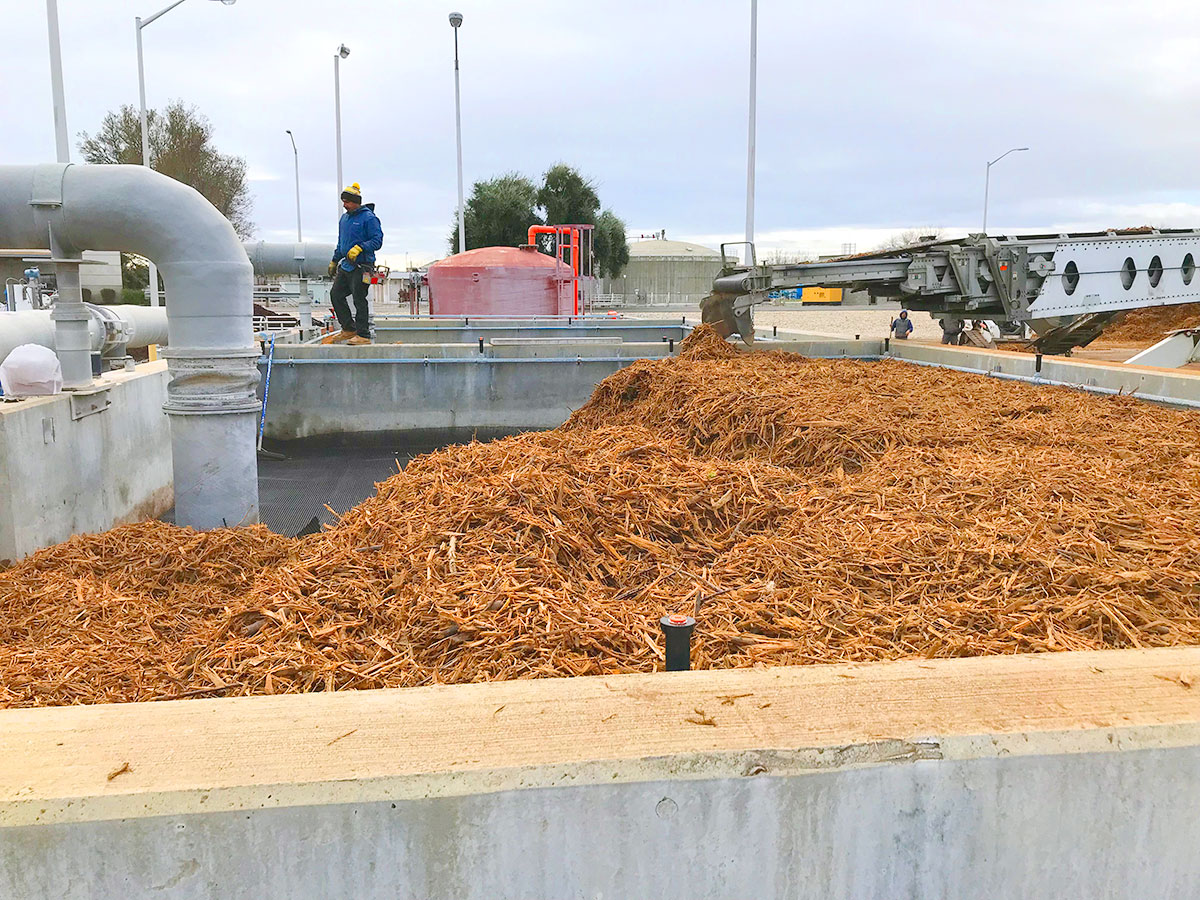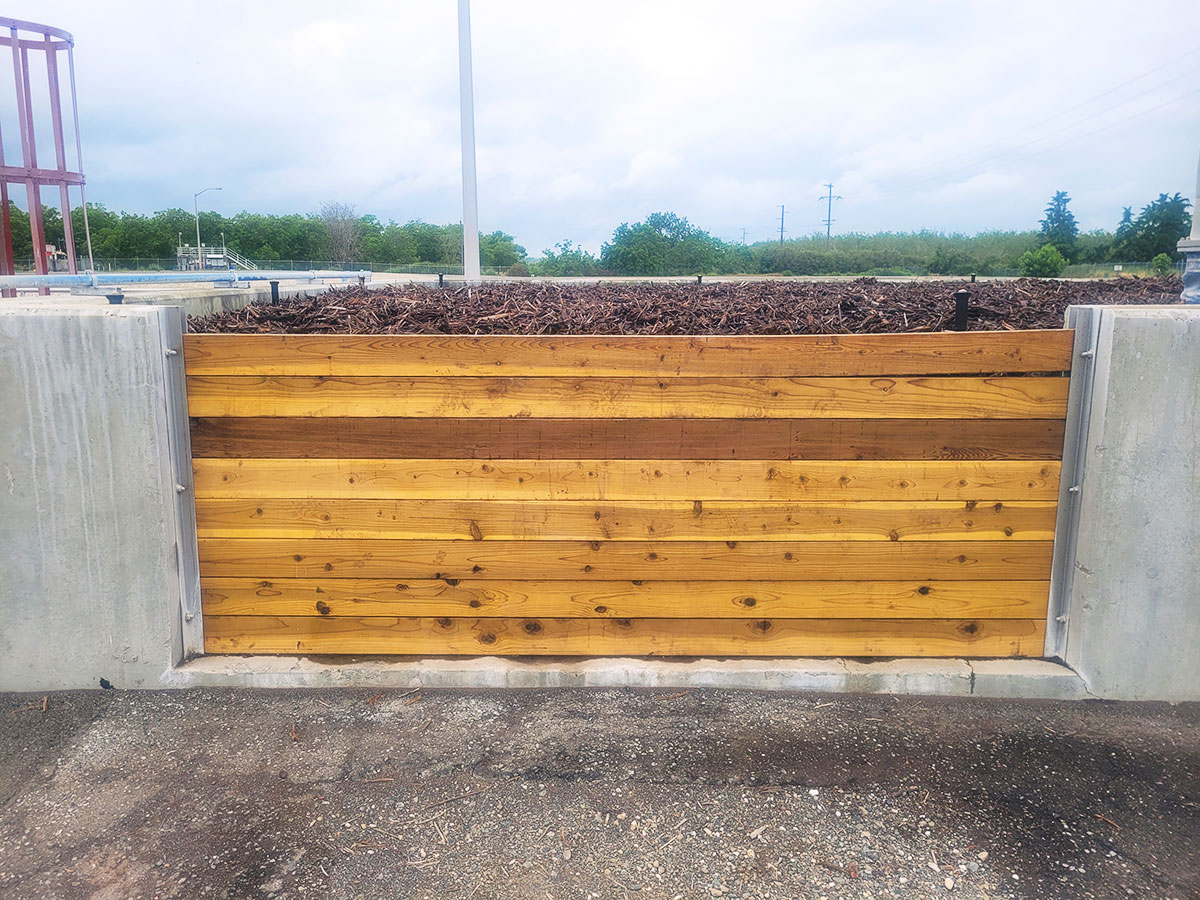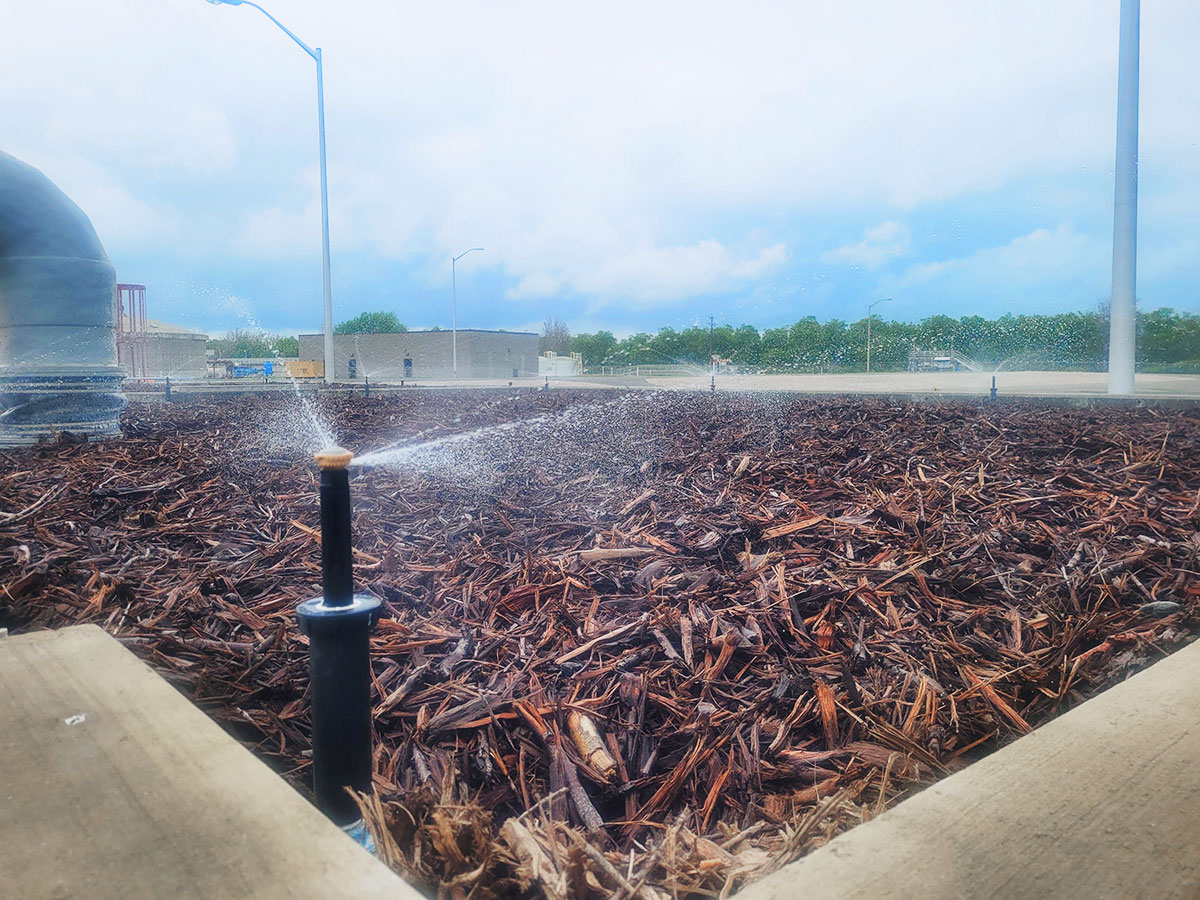 Additional Case Studies