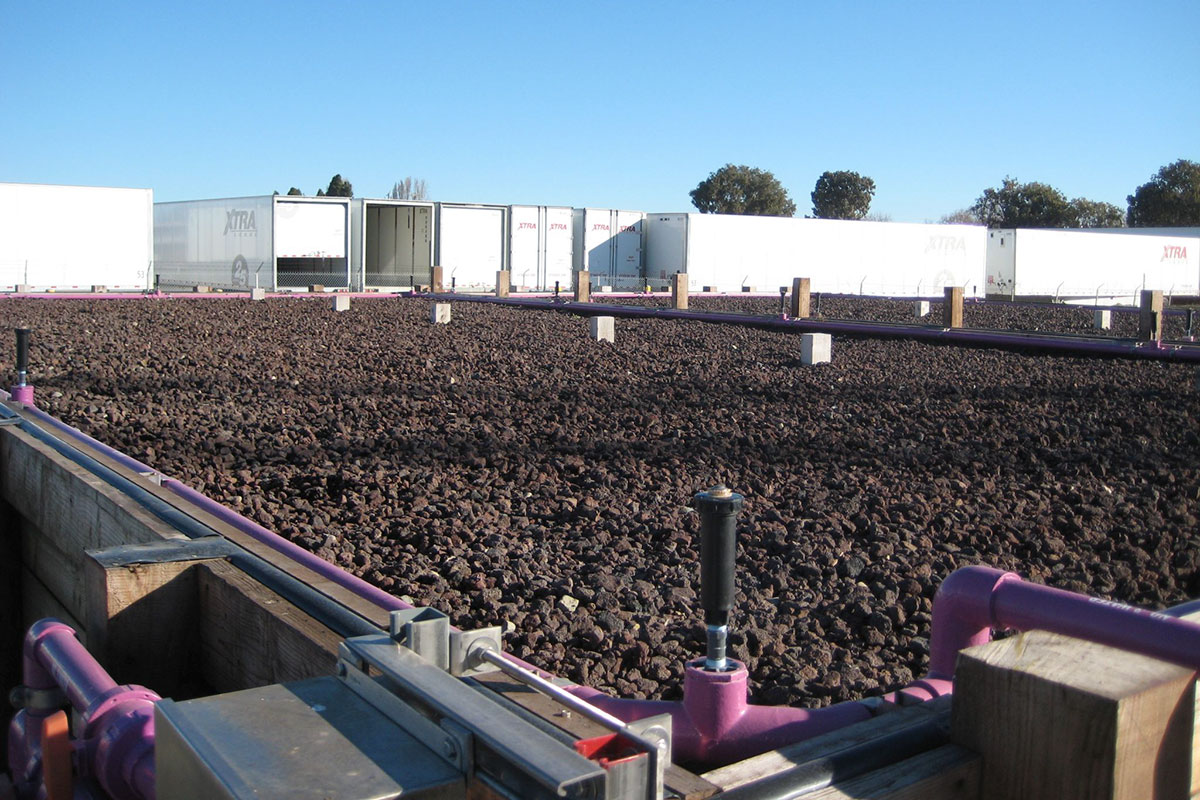 Project in Brief
Project Name:

Headworks Bar Screens Project

Location:

Hayward, CA

Installation Date:

May 2020

Source of Odors:

Scrubber Beds

System Type:

Biofilter

Media Type:

Crater-Max®

H2S Removal Efficiency:

>99%
The Situation
Two separate biofilter cells (25'-0" wide x 50'-0" long x 6'-0" deep) at the new Headworks Bar Screens Project required the installation of odor control media.
The Solution
Both Biofilter beds were installed with GES Biotek Crater-Max® media to a depth of 6 feet. Within a Biofilter, Crater-Max® media serves as part of the ecosystem for the growth of acidithiobacillus thiooxidans microorganisms. The porous Crater-Max® media also contains the necessary iron content that in a low pH environment will create a chemistry of iron ions to support a colony of acidithiobacillus ferroxidans microorganisms. The media surface openings are not through-and-through, therefore eliminating any increase in static pressure over time due to fouling of the pore structure. New irrigation spray nozzles were installed on both beds as well.
A smoke test and full performance test verified that the newly outfitted system was performing to spec. The smoke tests demonstrated uniform airflow distribution throughout the Crater-Max® media bed on both the side-by-side biofilter cells which indicates that the air distribution has even airflow pattern at both of the biofilter cells.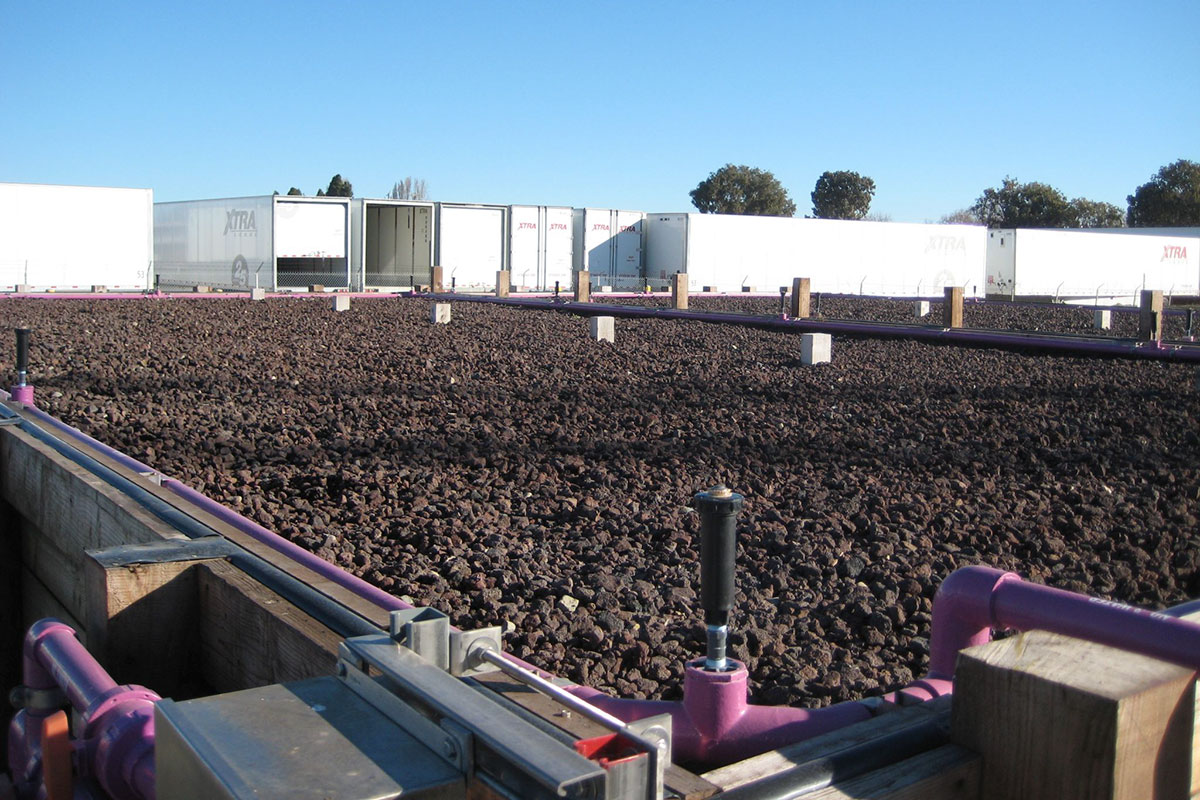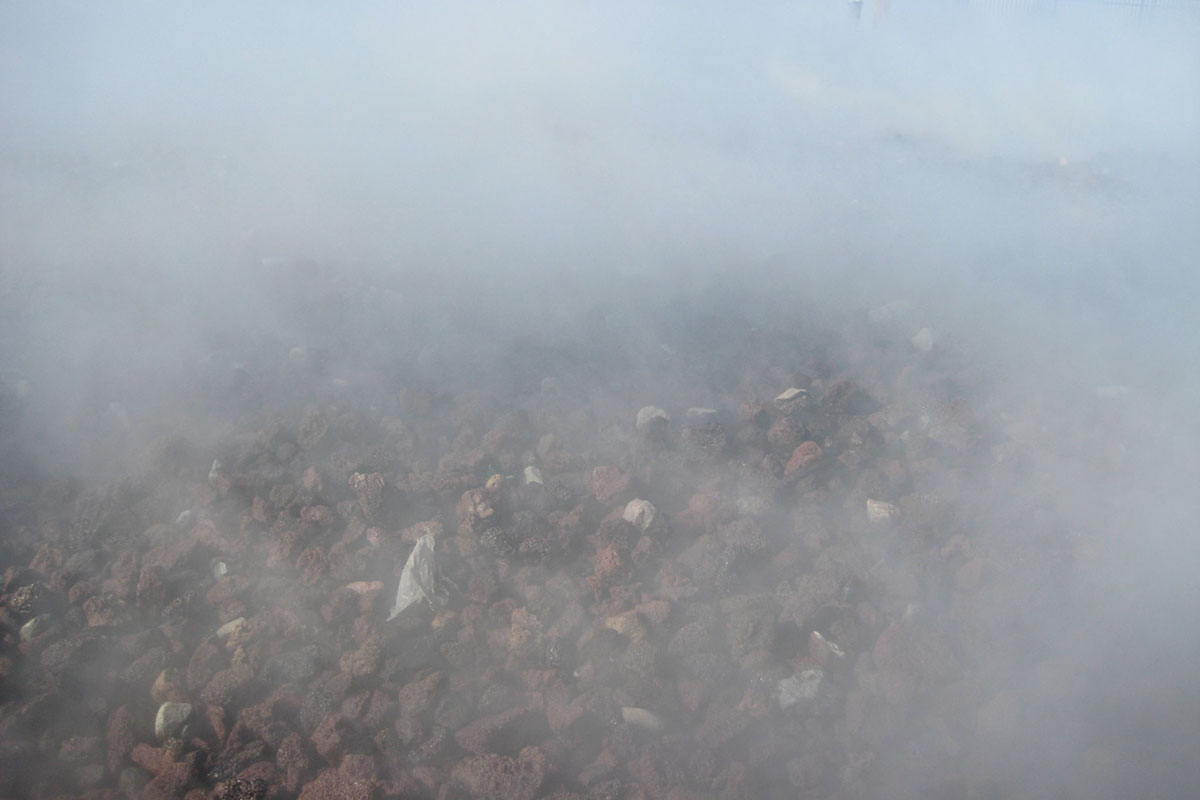 Additional Case Studies